(By Bertrand Fan, Principal Engineer)
Flickr members spend their days exploring the 15 billion photos uploaded by our community, and now they have a chance to deeply immerse themselves in some of the top photos. Today, we're excited to offer a new virtual reality Flickr app (Flickr VR) for compatible Samsung Galaxy smartphones that allows you to dive into the 360° photo experience via Samsung Gear VR powered by Oculus.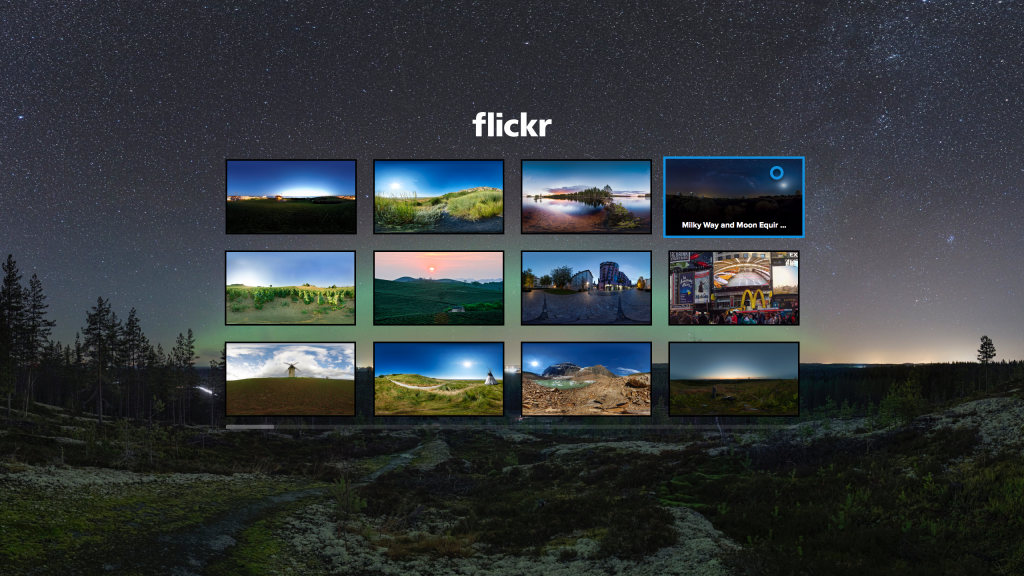 Over the years, Flickr users have uploaded tens of thousands of 360° photos and today we're offering a new way to explore and view these images. Flickr is the best platform for 360° photos because we respect the image quality of uploaded photos, and we want to be one of the best ways to access engaging virtual reality experiences.
When you first open the Flickr app on Samsung Gear VR, you'll see a carousel of the top curated 360° photos from Flickr. Select any image and you'll instantly be transported to another place and time. From Aurora Borealis in the glowing night sky in Finland to Horseshoe Bend of the Colorado River in Arizona, people who view Flickr 360° photos for the first time do not want to take the Samsung Gear VR off.*
Try the new Flickr app on the Samsung Gear VR. Stay tuned for new features and experiences for 360° photos for VR headsets, web and mobile. This is just the beginning!
*Users of Samsung Gear VR must read and follow all warnings and instructions before headset use, and should take at least a 10 to 15 minute break every 30 minutes. Samsung Gear VR is not for children under 13.