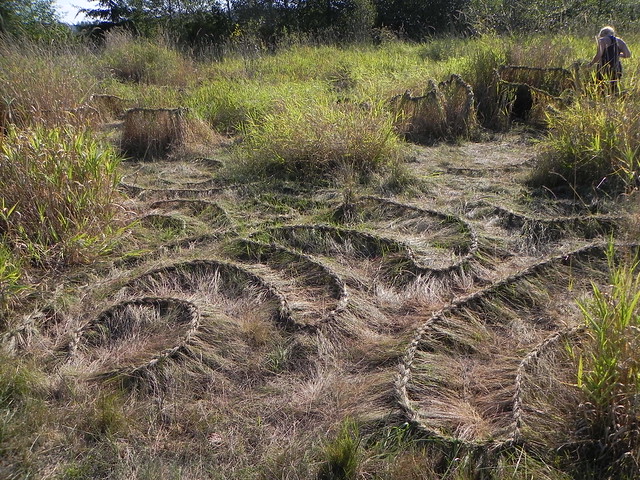 The "Willow Man" grabbed our attention lately by making an appearance on our Explore page. The 40-foot-tall giant figure originally took 6 weeks to construct with a steel frame and intertwined willow branches. A fire destroyed it in 2001, but it was subsequently rebuilt and cared for since then. The innovative sculpture by artist Serena de la Hey stands outdoors with a slew of other uncommon works that require weaving expertise. According to Flickr members avidly capturing them in photography, woven masterpieces have made their appearances in a wide range of destinations, most notably from London's Kew Gardens and Australia's Woodford Folk Festival.
Enjoy, and share, more photos in the Wild Woven Art gallery and *Public Art group.
Photos from denhamgreen, chibeba, keepwaddling1, Michael Stutz, and Sarah Kavage.