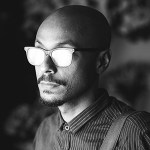 For today's Photographer Spotlight, we're talking to Hudson Rodrigues, a photographer who shows the hidden beauty in the concrete jungles of São Paulo, Brazil. Hudson tells us what fascinates him about photography, his journey and struggle to get started with his lenses, and how he sees the world through them.
Can you tell us about your background?
I'm 33 years old and live in Sao Paulo, Brazil. I'm majored in Graphic Design and work in a publishing office. On weekends, I work for wedding photographers here and there. I walk through two different realities: the wedding pictures and street pictures, where I spent most of my time shooting. The contrast between those two environments helps me a lot, but it also hurts, because those are such different lifestyles and situations. It's a powerful experience.
I like to say I take the camera out for walks with me. When I go out, I always have my basic equipment, but I don't worry about shooting every time. I'm part of SelvaSP, a street photography collective that is a big family, where everyone has their own unique style and way to see the streets. It teaches me a lot, and I'm very glad to be a part of it and be among people whose work I admire so much.
What got you started with photography?
I don't know for sure. I think everyone wants to express themselves somehow, occupy themselves with an activity. I've always been attracted to images and shapes and I love stories, so photography would have been a part of my life one way or another.
My history with photography is kinda crazy. I'm from a family of musicians, so I always lived around art. I studied drawing for a few years when I was little and tried to play the drums, bass, and guitar, but those weren't for me. I was too flustered and impatient.
At the time, I had a bunch of friends who were always doing something in the streets–skateboarding, walking around the city–and each one had such a particular and interesting story. It caught my attention, so I thought: "Wow, I want to shoot this stuff, show others how I see the street, and how I see those people who are with me."
In 1999, I tried to buy my first camera. I worked at a warehouse and saved up some money to get it. At the time, digital photography was just starting. I couldn't afford it, because it was way more expensive than what I had save. So I settled in and observed the world around me: I'd see a scene and picture in my head how it would look in a photo.
In 2005, I bought a little point shoot camera, but as I was leaving the store, I wondered if I was ready to have a camera, if I would be able to show everything as I wanted to depict it. Photography was always something pretty personal to me. I was so scared I actually went back to the store and returned the camera. From 2005 to 2007, I read everything I found about photography on the internet, especially technique, and I did two online courses, everything still with no camera. Then, one day, I felt ready and I bough my first DSLR in the middle of 2007.
What fascinates you about photography?
A lot fascinates me in photography, but I think the power to bring back the sensations from the moment when you took the picture is magical. Seeing some of my photos, I can even remember the smell at the moment. Sometimes you forget how, behind a photo, there's someone seeing it just like you saw it, not how he saw it! It's a game of lies and truths.
My pictures are a mix of street and the totally personal environment where I hang out. I don't believe I have a specific style. Nowadays, I think a lot about exploring photography in other ways, but it's still something I'm studying and discussing with myself. I'm in a process, and I think I always will be, so I don't think about style now.
What is your favorite aspect of Flickr?
Flickr has so many great photographers in so many different styles, and great illustrators, besides other works of art. I got to know a lot of people through Flickr and made great friends. The invitation to join SelvaSP happened because of this social network and they got to know my work here. I got to know the website in 2007 because some friends used it; I liked it and started publishing. At that time I didn't know any other website with the same value proposition as Flickr.
Which other Flickr members and Flickr groups influence you?
I'm influenced by a lot of people with different styles! Some of the main ones are chrisfriel, Johan Jehlbo, Andy Komoll and Maximilian Sheldon.
What is your favorite photo from your portfolio?
I like all of them, but, at the moment, I have a special fondness for this one:
This photo is a mystery to me.
What are your 3 favorite photos from other Flickr members and why?
This photo is so beautiful, I can look at it for hours. The look on the girl's face, the movement in her hair.. you can feel the wind.
This one looks like a fashion editorial in real life, the street has a lot of those things.
https://www.flickr.com/photos/im_foto/14081279153
This one I like because I think it's fascinating when a picture takes me somewhere else, to a intimacy that I can feel even if I'm a long way from the subject. This picture does that for me!
What kind of gear do you use? Do you use any special equipment?
I use a Canon 60D with 35mm and 50mm fixed lenses. I like the fixed lenses because of the size and optics. Nothing special.
What is your post processing workflow? Do you use any filters, techniques?
I post randomly, I don't follow a pattern. I take a while to transfer the photos to my computer, I only see them some days later. I have a lot of pictures standing by, and I don't rush to post them. There are times I post more, sometimes I take some time to analyze the images better. I use Lightroom and have some presets that I like. I adjust them according to the lighting in the picture and the mood I want to convey.
What else do you enjoy besides photography?
Music, staying at home watching movies, going out with my friends and playing videogames (but that last one I stopped a bit, I was playing a little more than I should a couple years ago).
If there was one secret to photography you could share with the Flickrverse, what would that be?
Tell true lies, feel things, make a diary of images to your eternity and don't forget to bring your camera when you go out with your friends — the photos can help you remember the night before.
In 5 years I'll …
… keep registering the places where I go and try to be better than before.
Thank you for the interview, Hudson!
To learn more about his work, you can go to his Instagram (@hud_rodrigues) and Facebook account, the SelvaSP Facebook and Flickr, and, of course, take a look at his Flickr account and follow him to always check his new pictures.