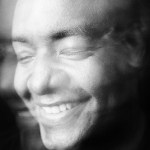 Detroit has a reputation for financial hardship, urban decay and slow emotional recovery following the recession. Take a look at Brian Day's photography and you'll see expected elements - worn buildings and tired infrastructure - but you'll also notice a strong and subtle resilience in the cracks and shadows of Motown.
In 2008, when Brian Day started taking photos, he said many people "referred to Detroit as a horrible wasteland: a place to be feared and, if at all possible, avoided." This attitude masked the city in a heavy shadow that photographers — Brian included — inadvertently accentuated.
"Abandonment was dramatic," he said. "I simply started to develop my own individual interests and I realized how much I enjoyed searching for balance in the narrative. There are still a lot of people struggling. But, there are definitely signs of a resurgence since 2012, and new reasons to feel positively."
Early photography inspirations Ansel Adams, Robert Frank, and Henri Cartier-Bresson pushed Brian to strive for meticulously high-quality composition with his photographs. Hillman Curtis, an American media designer Brian drew inspiration from, advocated for self-imposed limitations to boost creativity. As such, the majority of his photography is in black and white.
"I needed to stick to some sort of visual constraint in order to better focus my creativity on form and content without color," he said. "That worked for several years, but as I've grown, I've learned that sometimes I'm interested in things because of the presence of color, and that's perfectly fine."
Brian doesn't want Detroit painted only with dark and hopeless images, but he knows things aren't all sunshine either. "I also like to think there are recurring themes of optimism and resilience in my work. Because the images are in black and white and often revolve around Detroit, there is the potential for a gloomy vibe, but I don't intend to start any pity parties or be exploitative of my hometown."
Depicting things as they really are, nuanced and aged, is integral to his work. He doesn't stage most of his shots. Instead he spends his time walking around the city, finding big or small moments that speak to him.
"I think of myself as a candid photographer," he said.
To illustrate the old and new of Detroit, Brian's series "The Time Traveler" consists of silhouetted self portraits in old or new parts of the city, places he remembered differently as a kid. Intentionally, the photos become more minimal "since we naturally know much more about the past than we know about the future," and often depict him carrying a briefcase or other work-relevant items.
"The story of Detroit is probably still a bit askew," Brian explained of the overly positive or overly negative portrayals through photography and pop culture. "It's neither as bad nor as good as the media might have you believe. There are still a lot of people struggling, but there are definitely signs of a resurgence, and new reasons to feel positively. That's the optimism that I'm finding myself drawn to, and I hope it continues."
Explore Brian's Flickr photostream for more of his work and connect with him there. You can also find more of his photography on his website or on Facebook.