1. Please introduce yourself. Who are you? What do you do? 
My name is Michal Jeska. I'm an amateur photographer, born in northwestern Poland, but have been living & working in southwestern Germany for many years. I work in the sports industry, but I like to spend my free time hiking, backpacking, mountaineering and cycling.
2. How long have you been into photography?
I bought my first real camera in 2009, but started with photography more seriously over 10 years ago. I'd seen what was possible with DSLRs and wanted to try it myself.
3. In one sentence, please describe what you captured in this shot.
This is a shot of my newly married wife, in her wedding dress, in front of the Bavarian Alps.
4. What style of photography would you describe this as, and do you typically take photographs in this style?
Landscape photography and yes, landscape photography, is one of my favorite styles. I also like to add people to the scenes to show the scale of the landscapes or to tell a story. Besides landscapes, I like to photograph fighter planes in action and, more rarely, racing cars.
5. When and where was this photo taken?
This shot was taken on our wedding day. We both love mountains and the Allgäu Alps were the location of our first Alpine trip together, many years ago. That's why we wanted to spend this special day there. My wife is standing near the Nebelhorn summit, on the path leading to the Hindelanger via ferrata. In the background are mountains like the dominating Hochvogel, the unique Höfats and also Germany's highest mountain, the Zugspitze. In mid-June, there is still snow left over from the last winter.
6. Was anyone with you when you took this photo?
Yes, my beautiful wife.
7. What equipment did you use?
I used a Canon R6 with a small 16mm prime lens, a perfect combination for long alpine hikes. I also used a graduated ND filter for a more dramatic sky.
8. What drew you to take this photo?
We wanted to spend our wedding day in our own way. There was an ambition to capture this special moment for ourselves.
9. How long did it take you to get a shot that you were satisfied with?

I shot several panoramas, partly to capture multiple poses, but also so that the clouds and their shadows integrated nicely into the landscape.
10. Did you edit this photo?
After RAW processing each frame, I combined them all into a panorama. And finally, the fine-tuning of the stitched panorama.
11. What encouraged you to share this photo online and with others?
The other hikers there, asked if they could take pictures and selfies of us. Apparently, you don't often see couples in wedding clothes descend a mountain.
12. Did you learn anything in the process of taking, editing, or sharing this photo?
I learned that it is also possible to achieve satisfactory results outside of the usual sunrise and sunset times.
13. Do you remember what you had for breakfast (or lunch or dinner) the day you took this photo?
Yes, I can especially remember the dinner because we were able to take the cable car up to the Nebelhorn, but had to hike all the way down. When we got back to the village of Oberstdorf, it was already late and all the restaurants were closed, but we will always remember the pasta in our room after this exciting day.
14. What would you like people to take away from this photo?
Spend your wedding and other special days in your own way.
15. Is there any feedback that you'd like to get on this shot?
I like getting feedback, so go ahead and write me.
16. How can anyone reading this support your work?
Follow me on Flickr, I appreciate all comments!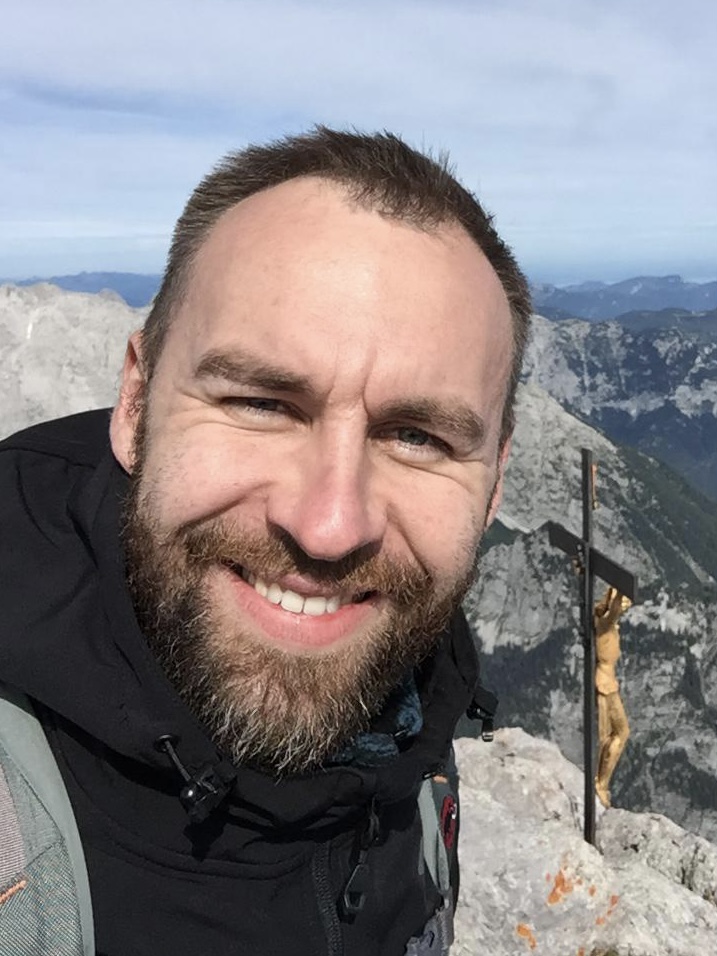 Michal Jeska works in the sports industry and lives in southwestern Germany with his wife. In his free time he loves shooting pictures while hiking, backpacking, mountaineering and cycling.
Not a Flickr member yet? Sign up today to join our community of photographers and find your inspiration.