The internet is an ever-changing world, and as technology products become increasingly interactive, text fields are falling by the wayside. With over 12 billion photos on Flickr, we are excited to announce that we are doubling down on the visual Awesomeness™ of our community.
As part of our mission to provide a legit visual experience for our members, we're introducing the first new Flickr for the Future feature: Reaction GIFs. If a picture is worth a thousand words, then a GIF has to be worth at least 5,000. Right?
In lieu of text comments, reactions also eliminate the need for translations. Now members from all over the world can come together through reactions to each others' photos. The introduction of Reaction GIFs in the comment section will be the first step towards an image-only version of Flickr, because words simply aren't enough anymore.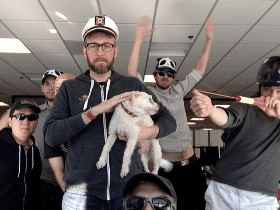 Here's How Flickr Reaction GIFs Work
Click
Click on the 'Post A Flickr Reaction' button at the top of the comment section. You will need to allow access to your computer's built-in camera.

React
When the popup window comes up, a 5-second countdown will begin. Hurry up! Get ready! You will have 3 seconds to react while a video records. Once the video records, it will automatically process and post a GIF comment, saving the photo privately to your Camera Roll.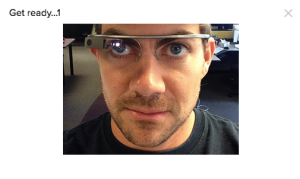 Lol*
Enjoy the reaction! Show just how much 'wow' or 'awwwwwwww' someone's photo leaves you with. If you wish to redo or replace the reaction, simply delete the comment and create a new one.
Whether you're a Flickr power user or a noob, we know you'll enjoy the GIF update. Everyone loves updates! Feel free to send us any feedback you have so we can improve the transition to Flickr for the Future.
Love,
The Flickr Community Team
*Reaction GIFs are subject to the Flickr Community Guidelines and our Terms of Service.
Update: April Fools! We take ourselves super duper seriously at Flickr.