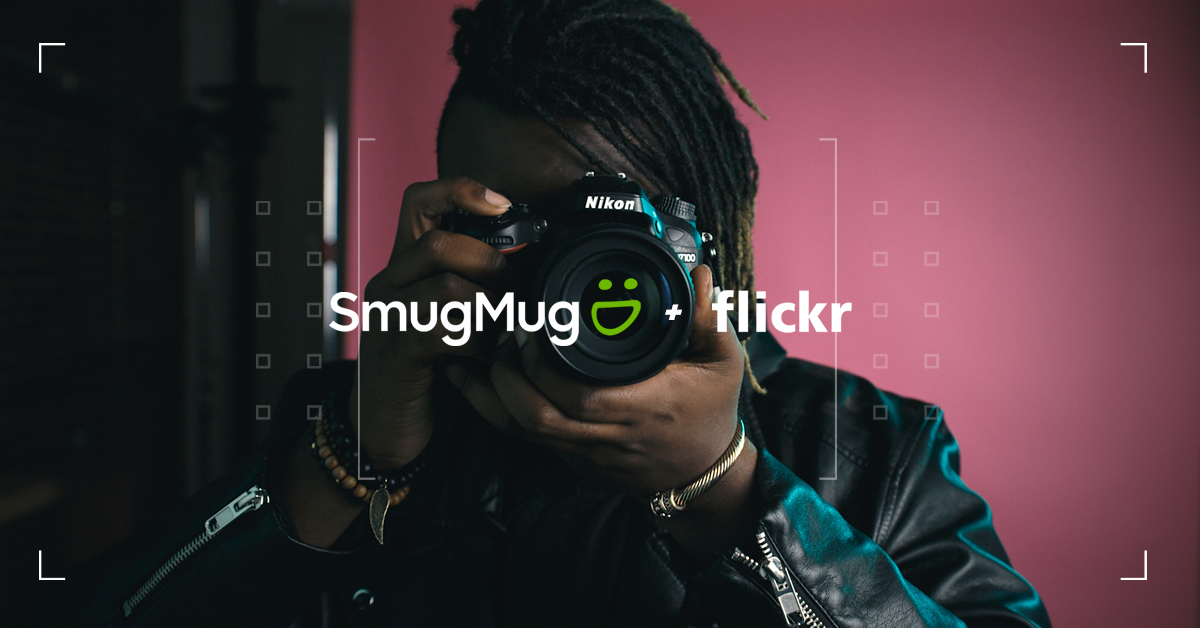 As we have announced in this blog post, Flickr has agreed to be acquired by SmugMug. We are very excited by the news and look forward to detailing more specifics as we have them.
After nearly 14 years at Yahoo and Oath, we're moving to a smaller, more photography-focused family, which we think will be great for Flickr and for you. SmugMug is dedicated to photography and to photographers, and has been since 2002.
Please see below for a Q&A we've put together with more specifics on the deal. And feel free to join the discussion on the Flickr Help Forum.
Thanks,
The Flickr Team
What's going to happen to my Flickr account?
At present, nothing. You will continue to log in with your current credentials and you will have the same Flickr experience you are used to. If things do change in the future, we'll be as transparent as possible about the process and give you as much notice as we can about the issues that will matter to you.
Will anything happen to my photos or will they be moved?
You'll still be able to access your photos as you do currently and they'll retain the same flickr.com URL as always.
Wait, what exactly is SmugMug?
SmugMug is a photography platform dedicated to visual storytellers. SmugMug has a long history of empowering people who love photography and who want to improve their craft, making them a perfect fit for Flickr and our creative community. With SmugMug, photographers can create beautiful portfolios, use a powerful e-commerce platform to sell their photos, preserve their memories, and stand out with great options for showcasing their work.
I got an email saying I have until May 25, 2018 to opt out of SmugMug's Terms of Service and then my Flickr account will be governed by them. Explain please?
As part of the acquisition, all Flickr accounts will move to SmugMug's Terms of Service and Privacy Policy. You have until May 25, 2018 to either accept SmugMug's Terms and Privacy Policy or opt out. If you do nothing in that time, your account will simply transition from the current Yahoo Terms of Service and Privacy Policy to SmugMug's Terms. If you don't want to make this change, you can delete your Flickr account through your Account Settings page. If you want to preserve a copy of your photos, be sure to download them from your Camera Roll first!
We encourage you to read SmugMug's Terms in detail, as you would with any site where you host your photos. It is worth noting that SmugMug has prided itself on having very photographer-friendly terms without some of the standard verbiage and licenses that many platforms grant themselves to use your data in a way that best suits them. This is one of the reasons we're thrilled to have found a new home at SmugMug.
What are SmugMug's plans for Flickr? Will the products be merged?
SmugMug loves Flickr and they want us to keep on being Flickr. There is no plan to merge the products. As we spend more time with the SmugMug team, we hope to find ways to coordinate our development work and provide two great destinations dedicated to visual storytellers and creatives.
Will my Flickr Pro subscription change?
You'll remain a Flickr Pro member and continue to enjoy all the benefits of a Pro membership. We've just started offering a 45-day free trial for new Pros who sign up for a yearly subscription. We're also extending this offer to folks who may have been Pro in the past and want to come back to give it a try. Learn more on our Pro page.
Will Flickr continue to have free accounts?
Yes. When Flickr joins SmugMug on May 25th, we will continue to offer free Flickr accounts.
Do I still have to log in to Flickr with my Yahoo login?
Yes. During our transition process, you will continue to sign in using your existing login credentials. Over time, Flickr's sign-in will be separated from Yahoo's and when that happens, you'll have the ability to choose how you log in.
I actually can't remember what my login is — can you help me?
If you are unable to log in to your Flickr account, please start by going through the Yahoo Help Page for Flickr and click the "Contact us" link on the lower left. Follow the prompts there to communicate with a Customer Care agent.
I have a SmugMug account — will my accounts be merged?
No, your SmugMug and Flickr accounts will remain separate and independent for the foreseeable future.
When are you going to fix Explore?
Ha! Nice try. You know the first rule of Explore is that we don't talk about Explore.
Honestly, though, there are numerous parts of Flickr that we plan to improve and SmugMug supports our desire to make your Flickr experience better. Before making any significant changes to the Flickr experience, SmugMug is committed to spending time getting to know the community and listening to your needs. We will share updates as we map out our future together.
What happens to the Flickr staff that we all know and love?
You can't get rid of us.
How can I keep up to date on the changes?
For any significant changes to your Flickr service, we will send you a service email like the one we're sending about the Terms of Service and Privacy Policy changes noted above. For other updates, we'll make announcements in-product, here on the Flickr Blog, in the Flickr Help Forum, and on Twitter.