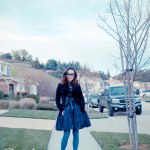 Yan Larsen has many roles: mom, wife, software engineer, backpacker, and an incredibly talented landscape photographer. She currently resides in beautiful California and being behind the lens and close to nature allows her to think deeply about life, beauty, and true happiness. Born to be wild, Yan usually travels alone around the world and in doing so, she has true freedom and spirit to enjoy nature more while sleeping under the stars and waking up before the sunrise.
A few months ago, we had the pleasure of tagging along with Yan Larsen on one of her solo outings to capture the beauty of the northern California coast. Being a software engineer, Yan views landscape photography as a great way to recharge and connect with nature. This shines through in her photography that she shares on her Flickr.
We asked her to share her three favorite photos that she's taken and what her inspirations and thoughts are behind each photo.
Yan: "Along the northern California coast, Davenport beach is one of local landscape photographers' favorite spots. It includes the famous Davenport Crack, which creates a beautiful landscape scene. The best time to capture it is during low tide and sunset, when the tide is starting to come in and the crack is getting more water, creating a perfect leading line."
Yan: "In the spring, along the California coast, you will see only one type of ground cover: ice plants. It dominates many coastal landscapes all over California. Ice plants are considered an invasive, exotic species because they compete and displace native plants. However, the good thing about it is that for landscape photography, it creates the perfect foreground during sunsetting when flower bulbs light up."
Yan: "Located on the very northern edge of Big Sur and the south of Carmel, Garrapata is a free California State Park, and one of my favorite places. There are many great spots for pictures during sunset, and I could stay here along time just watching the waves crash into the rocky cliffs and against the shore. As the sunset begins, the light show starts. I used a long exposure to see how the waves crashed into the jagged rock formations and rocky cove, while the hills and coastline turned from a golden yellow to red."
If you'd like to see more about Yan, watch her Flickr Feature video: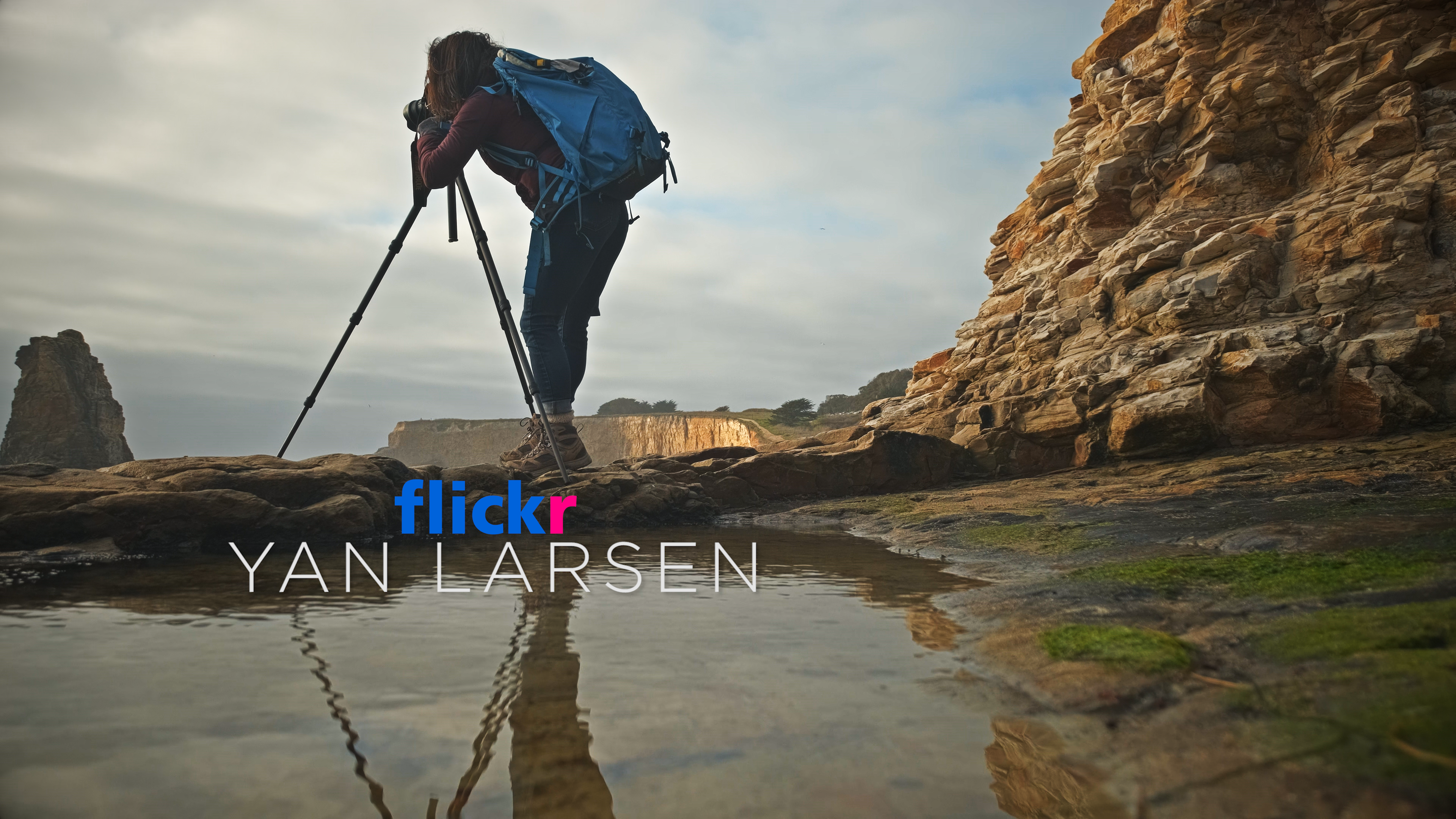 And, lastly, here is some advice from Yan for any new photographer:
Yan: "Today, with the widespread popularity of digital cameras and cellphones, the beginning threshold for photography is not high as compared to traditional painting. As many online learning resources are available, the level of photographers imitating others has also greatly improved. But photography is easy to get started on and difficult to advance in because technical knowledge is easy to learn. However, an artistic vision is difficult to master. This is not something you can grasp by memorizing a few formulas for composition. 
I remember a movie in which the father said to his daughter, "A painting is not a simple combination of its parts. A cow is just a cow. The grass is just a land covered with grass and flowers. The sunlight through the branches is just a bunch of light. But you put them together, it's incredible".  
How do you put them together?  This requires a lot of good photography composition ideas. You can find inspiration in movies, books, magazines, and the internet, and find out the angle that belongs to you and others. Have your own ideas and then reflect this idea in the photos through your lens.
Photography is a journey, not a destination. Enjoy each step of growth, and get you on the path of making better pictures.  
I hope you enjoy your new journey!"
---
Follow Yan Larsen on: