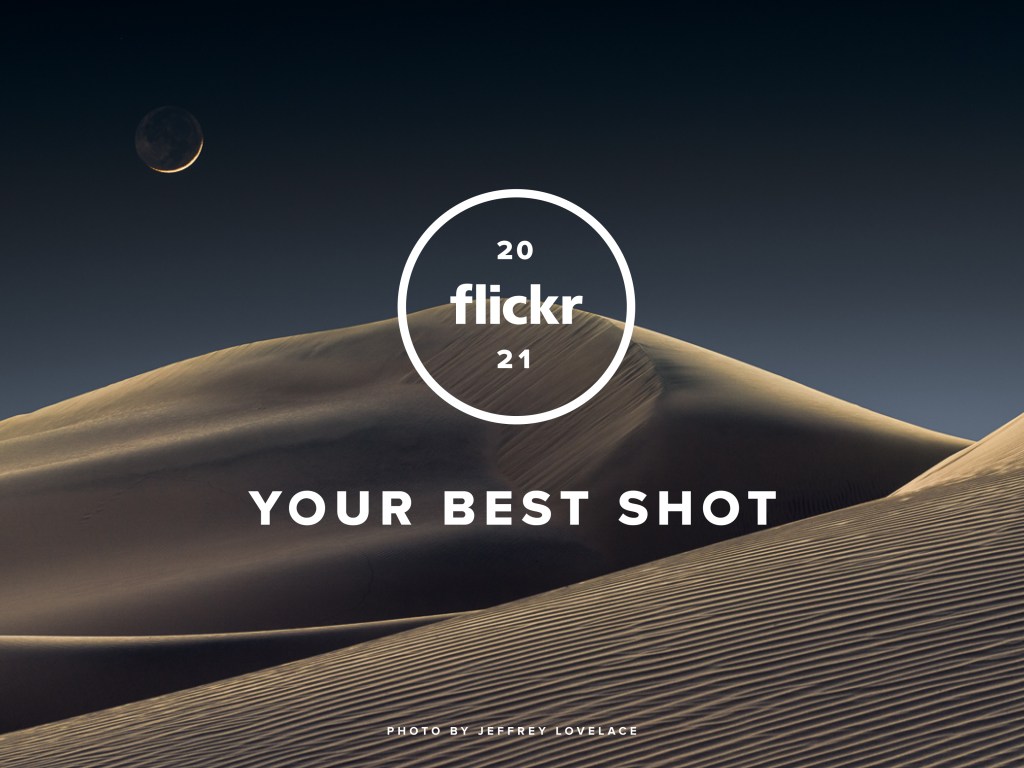 Your Best Shot 2021 is quickly approaching, and this year, we're giving awards in SIX categories!
What is Your Best Shot?
Your Best Shot is the annual celebration of the most inspiring photography on Flickr. Every year, starting December 1, we encourage Flickr members to join the official competition group and submit their single best shot of the year. In 2020, the Flickr community submitted more than 17,000 photos. This year, we're back for more!
Want to take part? Join the Your Best Shot 2021 group now, read up on submission guidelines, and submit your single best shot between December 1, 2021, and January 4, 2022.
We will curate submissions and share themed galleries with our favorite shots from the photo pool throughout December. This year we're offering six awesome prizes in six different categories, plus an additional "People's Choice" award. And, if you're a Pro member, you'll have a chance to participate in a photo critique project. Stay tuned and read the group rules closely for more details on participating!
Get a head start browsing through your portfolio before submissions open on Dec.1 @ 9AM PT. We can't wait to see the fantastic photos you share in the Your Best Shot 2021 group!
Have more questions about the contest? Check out the Your Best Shot 2021 FAQs.