Photo attribution: "wocintech (microsoft) – 69" by #WOCinTech Chat.
Hey, Flickr members! Here's some of what the Flickr team worked on in February 2023.
What's New
In February, we released the new Getty Widget on to more pages! Previously only on the Photos and Search page, it can now be found on the Explore, Trending Tags, and Tags pages. The widget, now also available to free users when signed-in, works to surface relevant iStock images on non-Pro pages, directing to the iStock site for image purchase. Currently, the widget is for desktop web only.
The "About" section of your profile can now be edited on mobile web! Functioning identically to desktop, simply click on the pencil icon to edit and update your "About" section.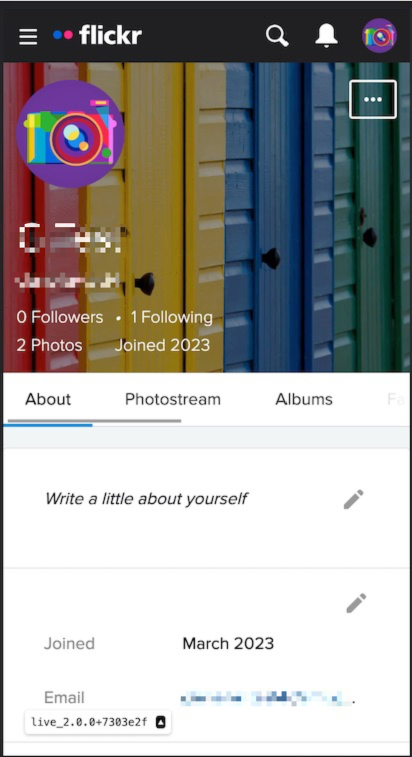 MyFlickrYear emails were shipped!
My Flickr Year is a personalized annual report highlighting fun data insights and exciting accomplishments like the number of photos you uploaded in 2022, the number of views your account received in the year (for Pro members only), your top photo of the year, and more. The more you contributed to the Flickr community in 2022, the more details you'll find in your report!
Flickr Pro members received an extended version of #MyFlickrYear that included information about views, faves, followers, top groups, top contacts, most used tags, most tagged location, Explored photos, and other personalized accolades based on how you use Flickr. Many of these are stats that we're sharing with members for the first time.
Free members who took part in the overall Flickr community in 2022 received a report that highlights their most popular photo of the year, as well as the number of faves and comments received and given in 2022.
Check the inbox of the email address associated with your Flickr account to see yours and read more about My Flickr Year here.
See you next month!