Photo attribution: "wocintech (microsoft) – 29" by #WOCinTech Chat
What's New
More Search Updates for our Mobile app
We've added some new searching capabilities to both our iOS and Android Flickr mobile apps with our most recent mobile app updates, and you won't want to miss out. 
These updates are a continuation of our Advanced Search Filters roll out that was released earlier last month. The most recent updates include the addition of recent search and related search options. To update your app to the most current version, visit the Apple Store or the Google Play Store.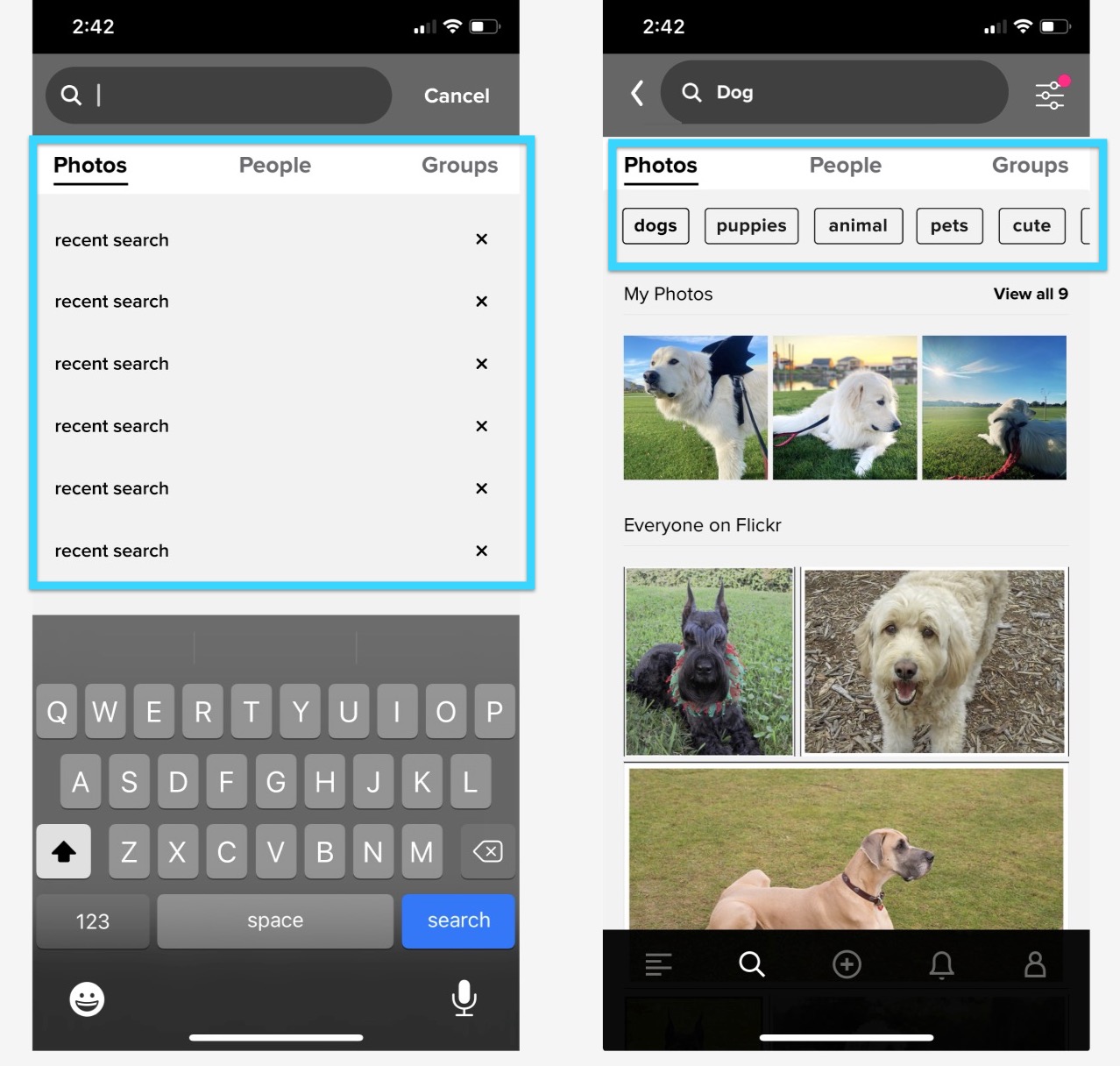 Community Guidelines Updates 
On March 31, 2023, we updated our Community Guidelines to help Flickr members understand what they can accomplish as part of the Flickr community, and the behaviors they should expect and embody. 
Along with some updates to existing guidelines, we've also added a new addition, our "give some grace" guideline. This is applicable to Flickr members using Creative Commons licenses on their work, asking licensors to give good-faith reusers a 30-day grace period to correct any error or misuse of their open-licensed content with no penalty.
Learn more about those changes and read through the full set of updated Community Guidelines on the Flickr blog.
See ya next month!