Photo attribution: "wocintech (microsoft) – 47" by WOCinTech Chat
What's New?
We've made some updates to our web photo page in order to create parity across web based devices. Check out some of the improvements we've made and start tagging your photos with more ease while you are on the go!
Loading, Formatting and Searching Enhancements for Tags and People
When loading your tags on the mobile web photo page, existing tags associated with a photo will be shown first, and then up to 25 tag recommendations will also be displayed, based on your most frequently used tags. 
When searching for tags, up to 50 tags will appear upon that particular search query. If you are looking to add a new tag, just type it into the box and click enter.
For tag formatting, recommended tags will be presented in the same format that you have originally entered. For example, if entering "July 11th" as a tag, it will then be displayed as "July 11th". If you would like to change a specific tag to an updated format, you can do that by visiting your tags page, located at photos/me/tags. Once there, make your tag edits and once that change has been made, all the tags will be updated to the new format you've entered. 
We've also added a new 'add people' modal to make it easier to include some of your favorite people in your photos. Your 25 most recently added contacts will show up first. Then, upon a search, up to 50 people matching that search query from your previously used tags will show up as 'autocomplete' options.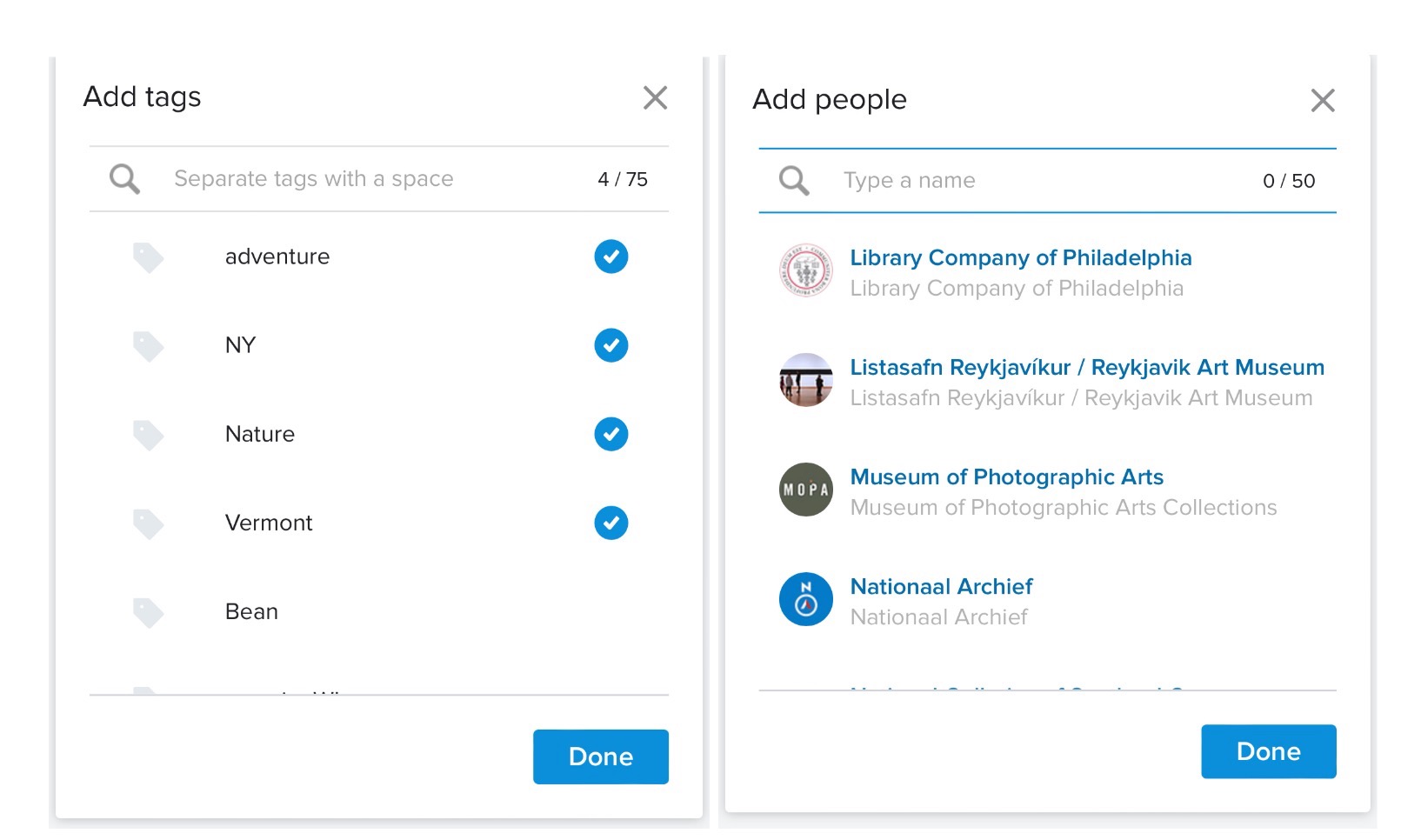 New comments menu
A change in how to access the managing comments menu on your photos has also been made.  You can now manage comments by clicking on the three dots near the upper right of a comment to pull up those commenting options (reply, delete, copy permalink).  This change will allow the commenting actions to be taken whether you have hovering capabilities on the device you are using or not. All of these updates are geared towards our efforts to improve parity across all devices, both mobile and web.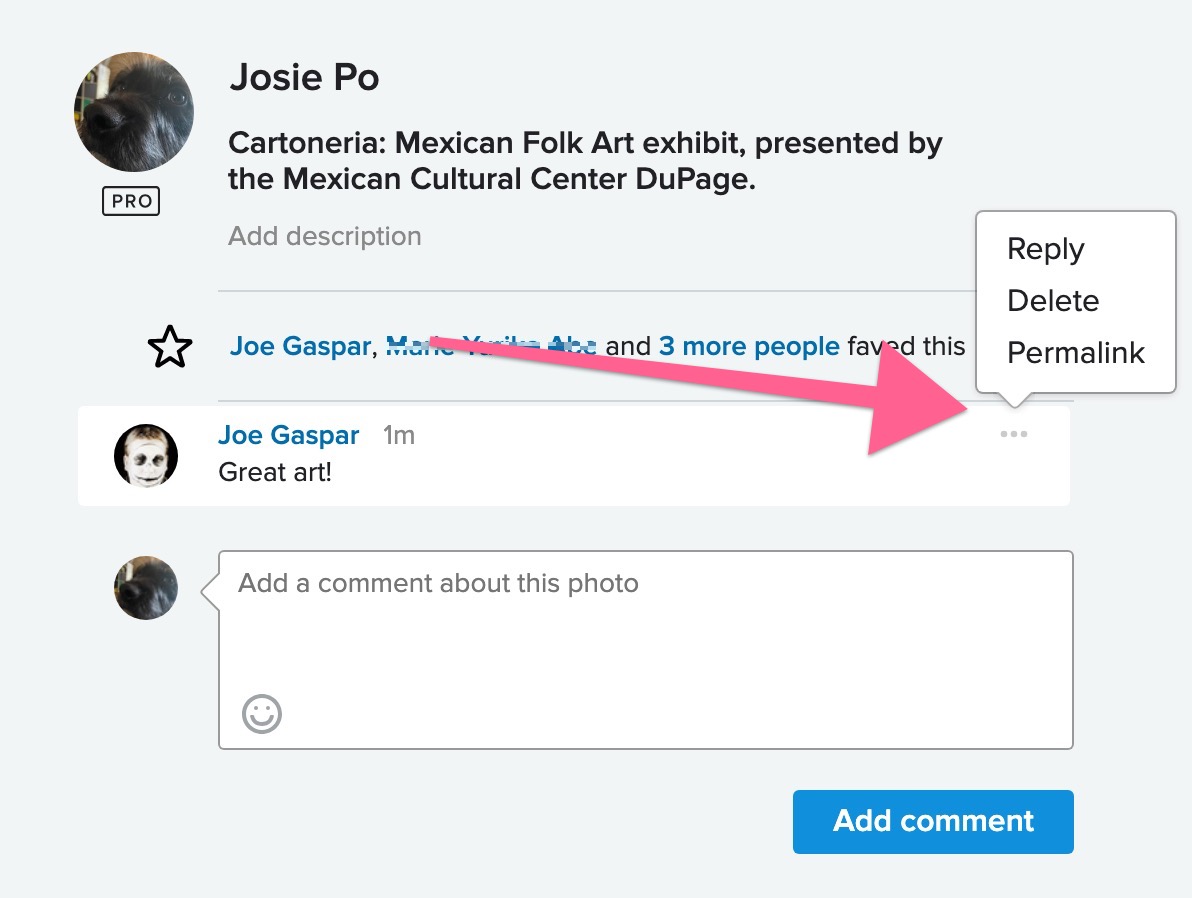 A few other updates
These other functionalities have been added to the mobile web photo page, we hope you enjoy the new additions!
The ability to download photos from the mobile web photo page

For groups, the ability to view, add and remove 

For albums the ability to view, add, remove

For galleries the ability to view, add, remove

Controlling who can comment:  view, edit

Controlling who can tag: view, edit

And finally the option to view a list of who has faved photos
Looking for more information? We have detailed help pages that outline these functions. Check them out here: Tag your Flickr Content with Keywords and Add People to Your Flickr Content.
Not a Flickr member yet? Sign up today to join our community of photographers and find your inspiration.